À la carte
Valid 21.7.-24.9.2023
Welcome!

CHEF'S MENU
NJK's changing chef's menu of seasonal ingredients.
3 COURSES
58€
5 courses
70€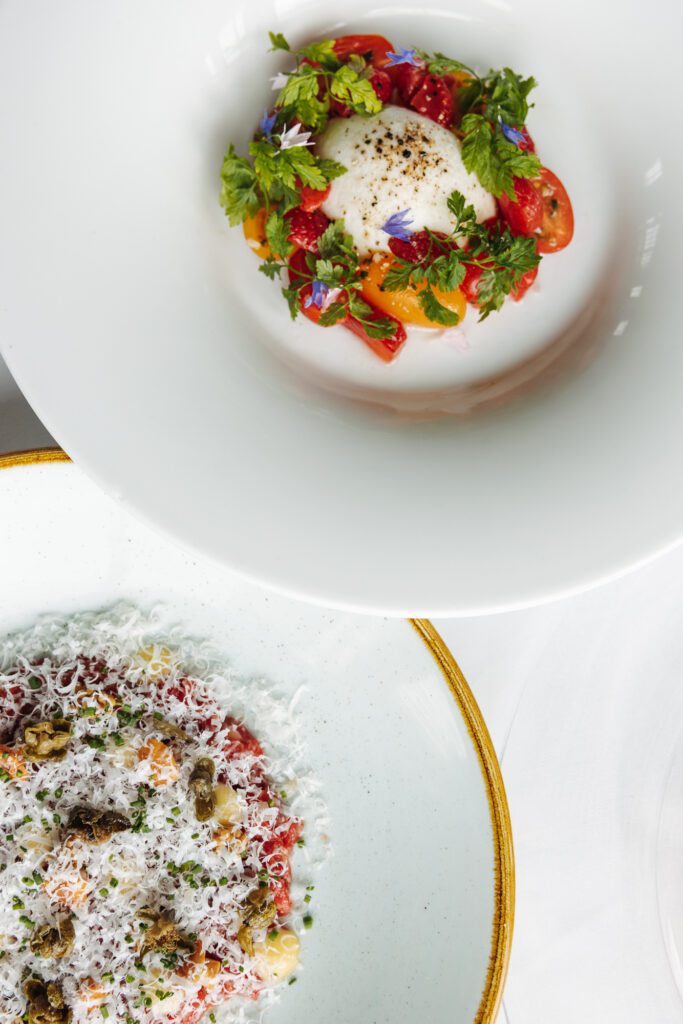 Starters
Burrata
Tomato with burrata cheese and strawberries (L,G)
18,00 €
Toast Skagen
Toast and hand peeled prawns
with whitefish roe (L, G *)
small 18 €/large 28€
NJK's fish delicacies
Selection of fishes with new potatoes, dill,
melted butter and archipelago bread (L, G*)
small 21€/large 31€
NJK's potato crêpe
Smoked roach fish with potato crêpe
and sour cream (L)
17€
Tartar
Beef tartar, 36 month parmesan,
smoked mayonnaise and marinated shiitake (L,G)
small 21€/large 31€
Créme Ninon
Green pea soup with champagne (L,G)
20€
Main courses
NJK summersoup
Smoked salmon with pea –
potatoe purée, seasonal vegetables
and creamy white wine sauce (L,G)
31€
White fish
Charred white fish
with cauliflower in three ways and
grilled butter sauce (L,G)
32€

Bellman
Swedish hash Bellman of chanterelles
and bacon with poached egg (L,G)
29€
Marble fillet
Marble fillet of beef
with truffle potato and oxtail broth (L, G)
35€
Vegetarian
Emmer wheat with halla cheese,
cabbage and mushroom (L, at request V)
26€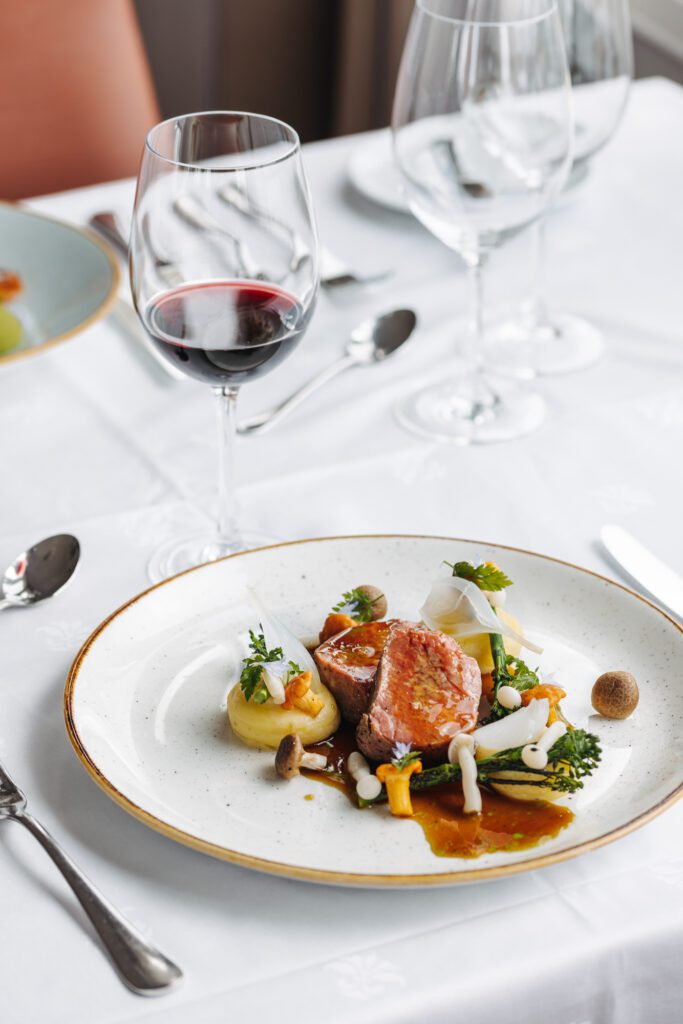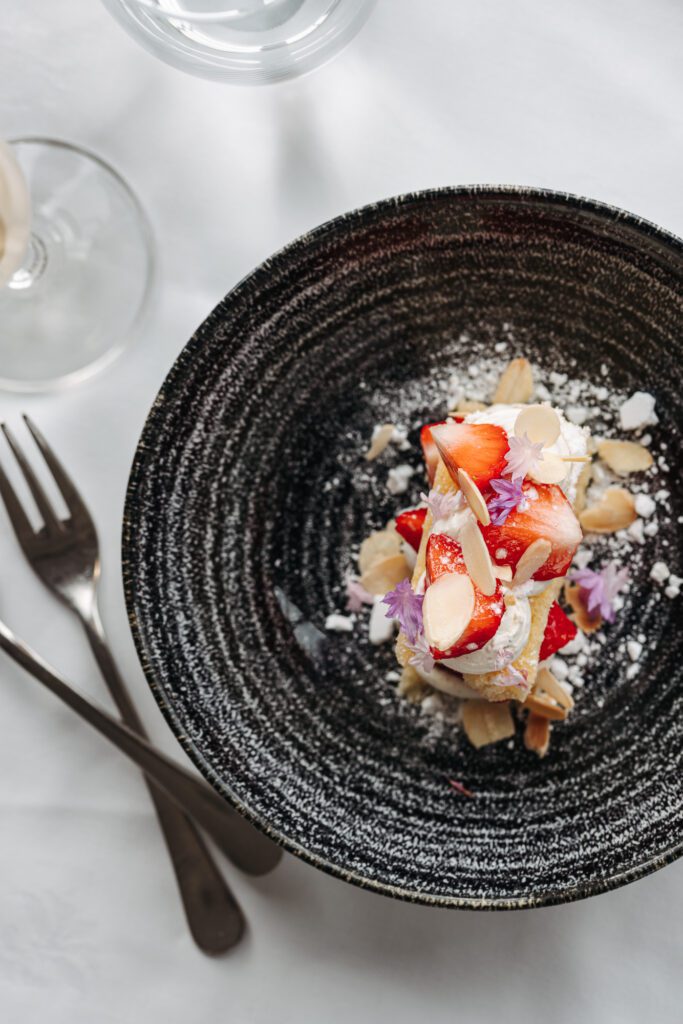 Desserts

NJK strawberry cake
Strawberries with almonds and vanilla ice cream (L,G)
15€
Chocolate and raspberry
Dark chocolate ganache and raspberry parfait
14€
NJK "mess"
Exotic fruits with meringue and salted caramel (L,G)
13€
Cheese assortment
Selection of cheeses with
tomato vanilla compote and seed bread (L, G *)
16€
Petit Fours
10€
*also available gluten-free
L = lactose free, G = gluten free
Prices valid until further notice. We reserve the right to make product and price changes.