À la carte
Valid 1.5.-31.5.2023
Welcome!

CHEF'S MENU
NJK's changing chef's menu of seasonal ingredients.
3 COURSES
58€
5 courses
70€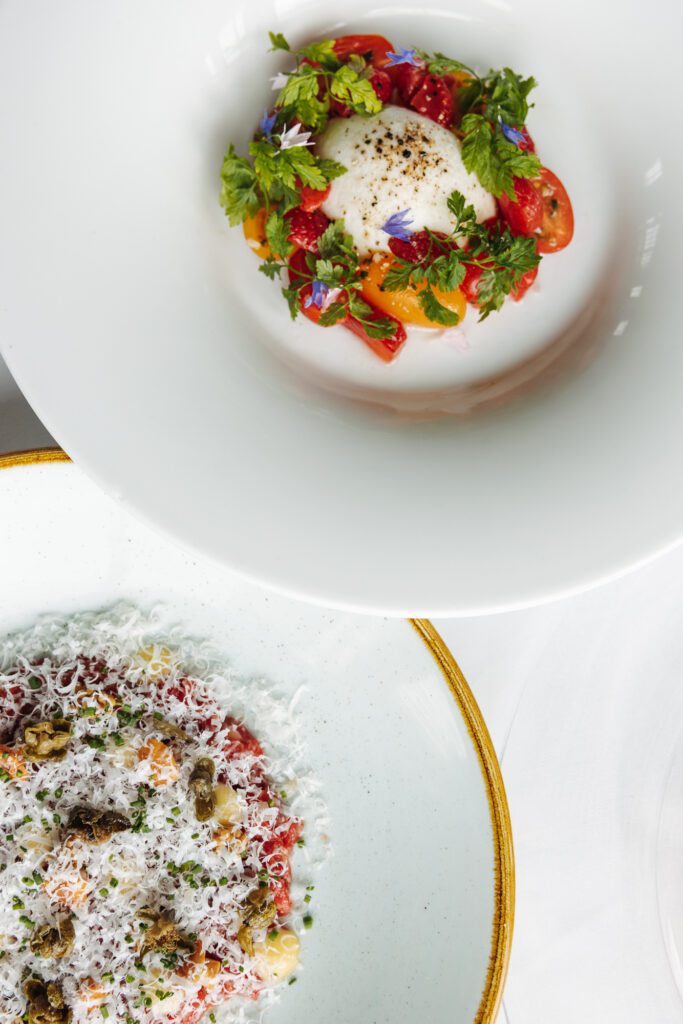 Starters
Burrata
Tomato with burrata cheese and fig (L,G)
18,00 €
Toast Skagen
Toast and hand peeled prawns
with whitefish roe (L, G *)
small 18 €/large 28€
NJK's fish delicacies
Selection of fishes with new potatoes, dill,
melted butter and archipelago bread (L, G*)
small 21€/large 31€
NJK's potato crêpe
Potato crepe with Matjes herring and sour cream (L)
17€
Tartar
Beef tartar with egg yolk, mustard mayonnaise
and shallots (L,G)
small 21€/large 31€
Créme Ninon
Green pea soup with champagne (L,G)
20€
Main courses
Roasted char
Roasted arctic char and potatoes seasoned with shrimp
and horseradish with dark dill sauce (L,G)
32€
Pike-perch
Fried pike-perch with white asparagus and spinach krocket
with butter white wine sauce (L,G)
33€

Beef tenderloin
Beef tenderloin with duckfat cooked potato fondant,
artichokepyré and portwinesauce (L,G)
36€
Brisket
Grilled overcooked beef brisket with potatopyré, pickled cucumber,
dill veloute and red wine sauce (L, G)
35€
Vegetarian
Savoy cabbage roll with spelt, cauliflower and
fermented lingonberry (L, at request V)
27€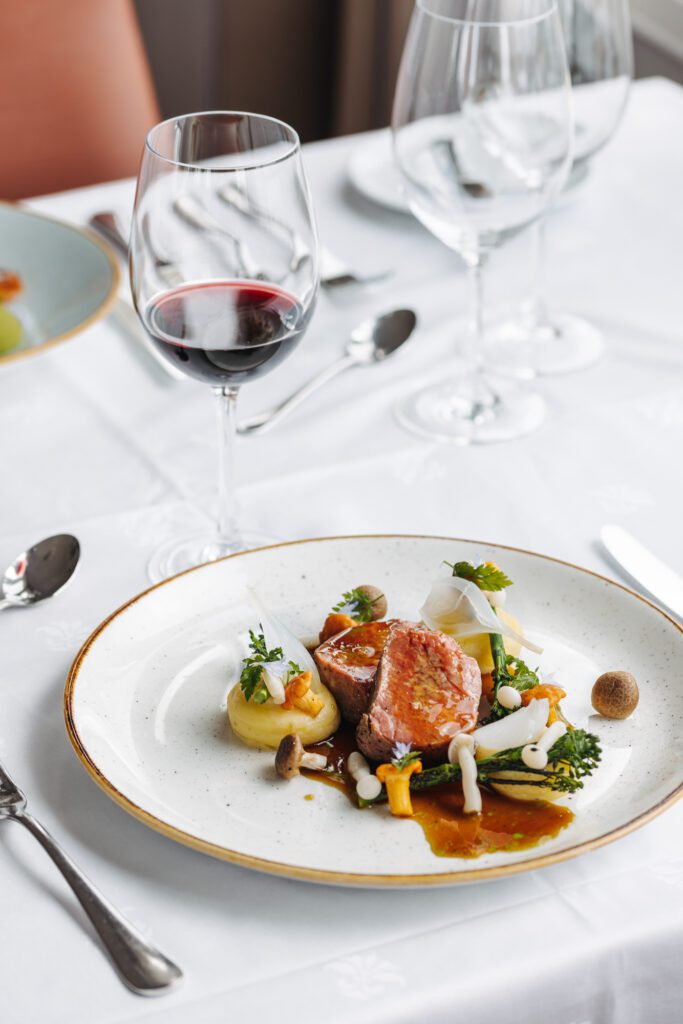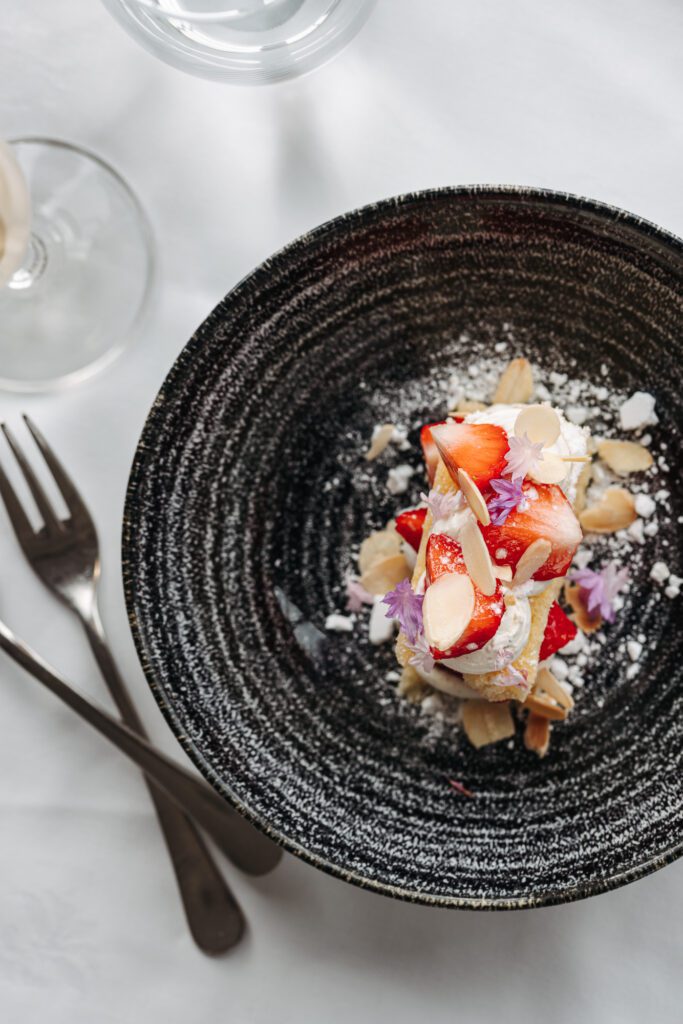 Desserts

Rhubarb
Rhubarb pannacotta with roasted white chocolate
and strawberry sorbet (L,G)
15€
Chocolate
Milk chocolate pot de creme with passion fruit
14€
NJK "mess"
Exotic fruits with meringue and salted caramel (L,G)
13€
Cheese assortment
Selection of cheeses with
tomato vanilla compote and seed bread (L, G *)
16€
*also available gluten-free
L = lactose free, G = gluten free
Prices valid until further notice. We reserve the right to make product and price changes.