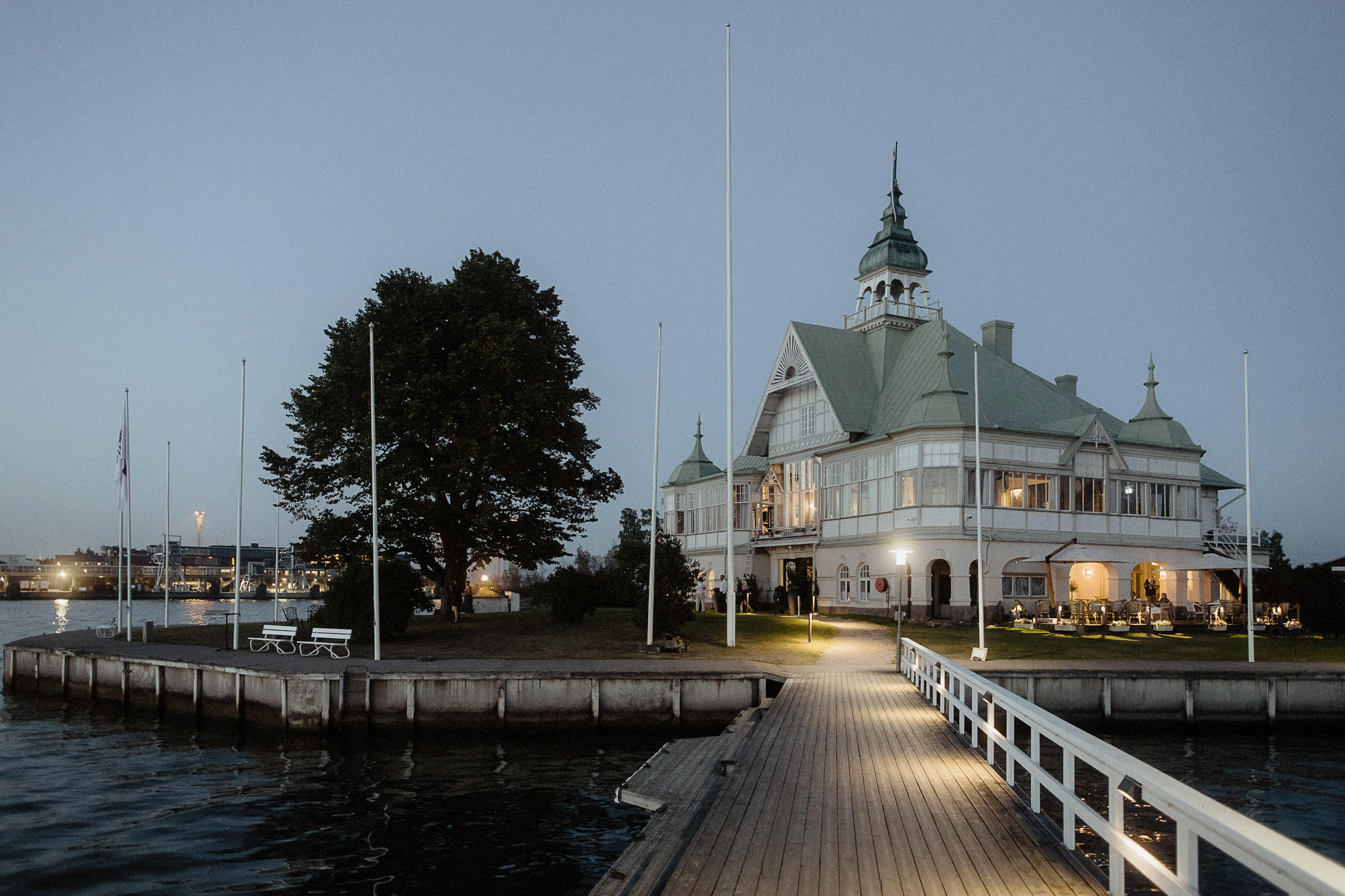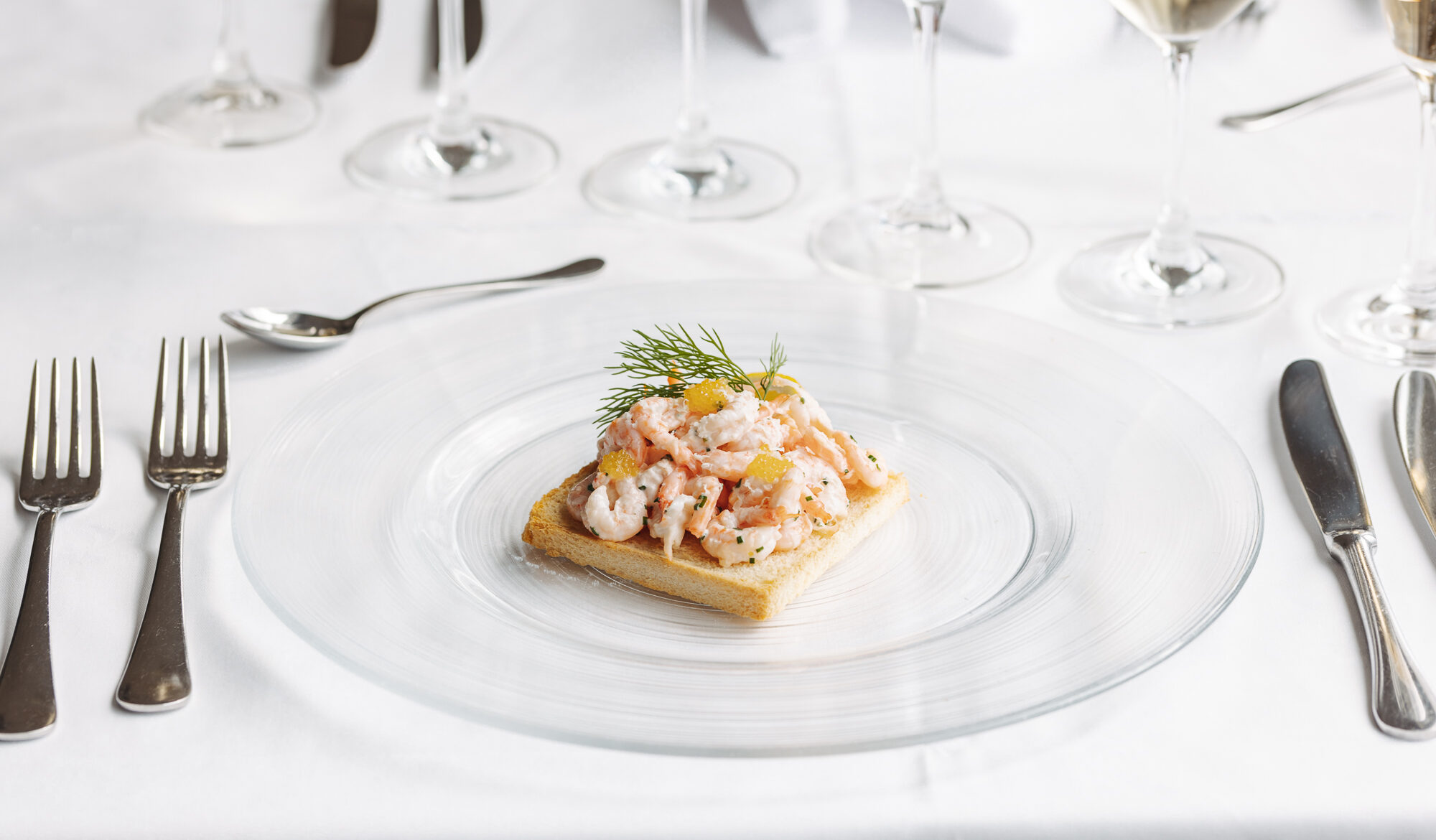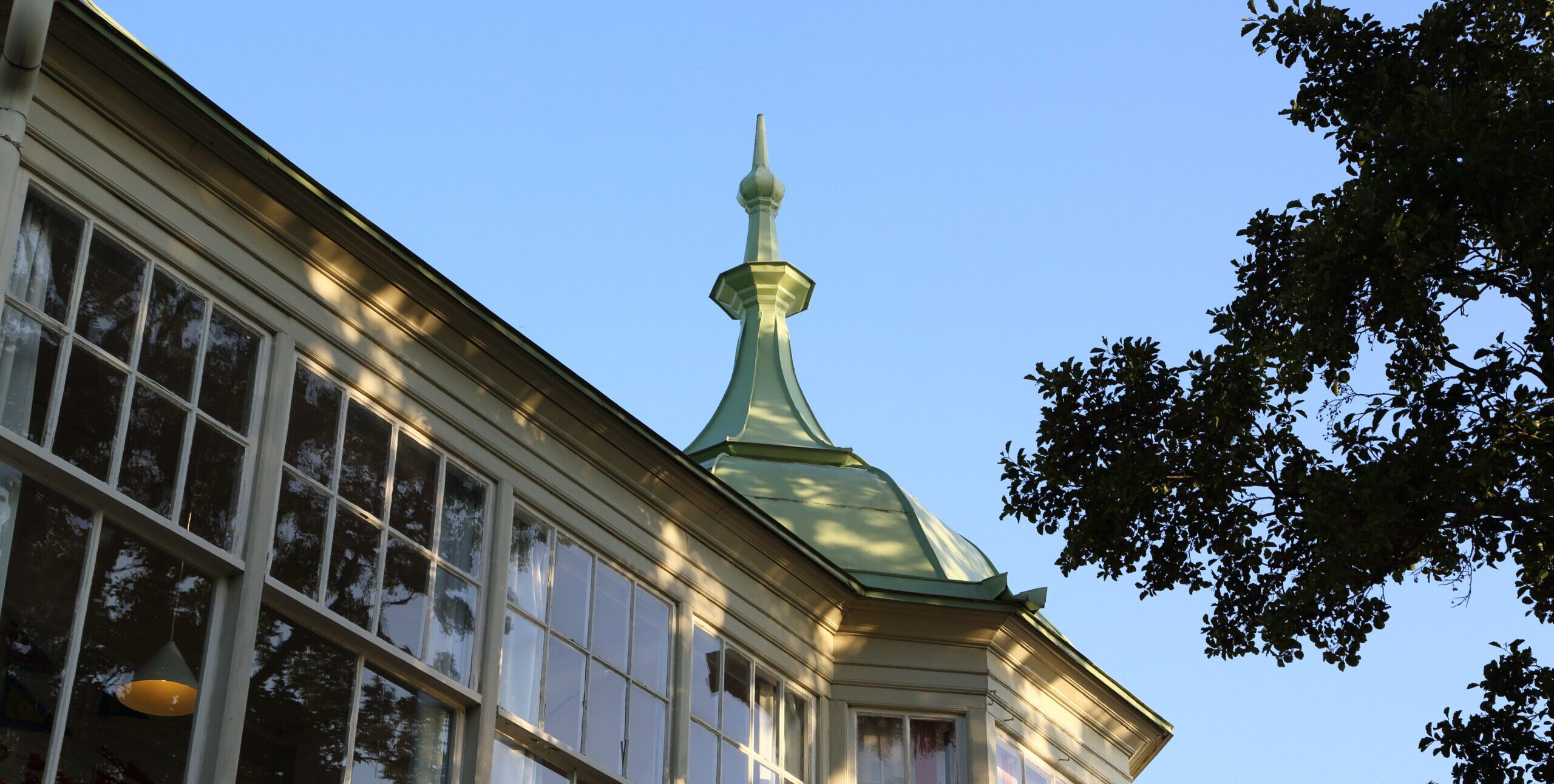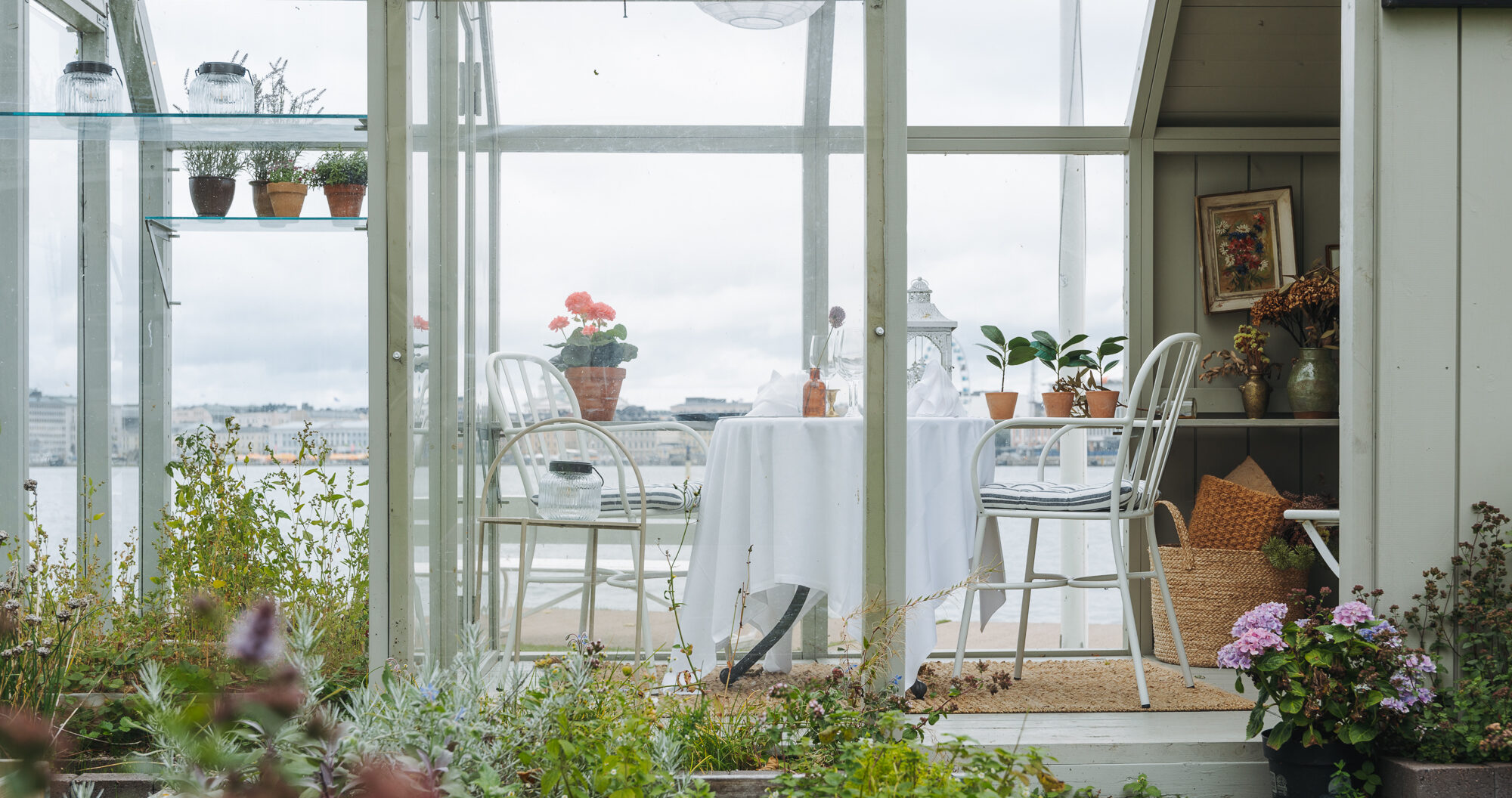 Restaurant NJK – The most beautiful summer villa in Helsinki
The villa-style restaurant built in 1900 on Valkosaari is one of the best party venues during the summer season and the city's most popular crayfish and dinner restaurant.
The South veranda offers views of Eteläranta, Kauppatori (Market Square), and the guest harbor. During dinner time, one can fully enjoy the sunset on the South veranda. From the Bar veranda, you can enjoy views of the garden and Katajanokka. The tall windows in the Central Hall overlook Kauppatori. At NJK, it is allowed and even encouraged to sing snaps songs during the dinner!
When the restaurant is open, you can come to our terrace to enjoy a glass of cold drink without a separate boat fee, and it's also possible to have dinner outdoors. The staff of NJK welcomes you to the best terrace in Helsinki!
The atmospheric maritime setting guarantees an unforgettable dinner. A short boat trip takes you far away from the hustle and bustle of the city, allowing you to simply enjoy the summery views. The background music is accompanied by birdsong, and your eyes will be delighted by the beautiful maritime Helsinki.
Restaurant NJK is located on Valkosaari, where transportation is available by a shuttle boat from Valkosaari Pier, Ehrenströmintie 13, just after the Olympic Terminal. A shuttle boat fee of €8.00 per person will be charged together with the restaurant bill.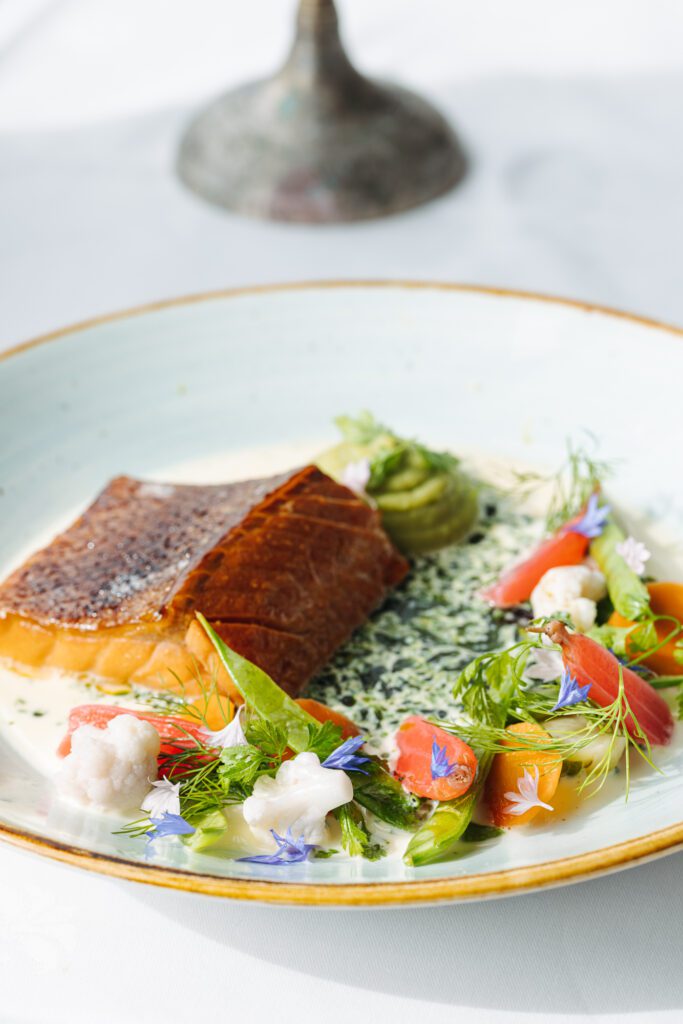 Check our Á la carte menu!